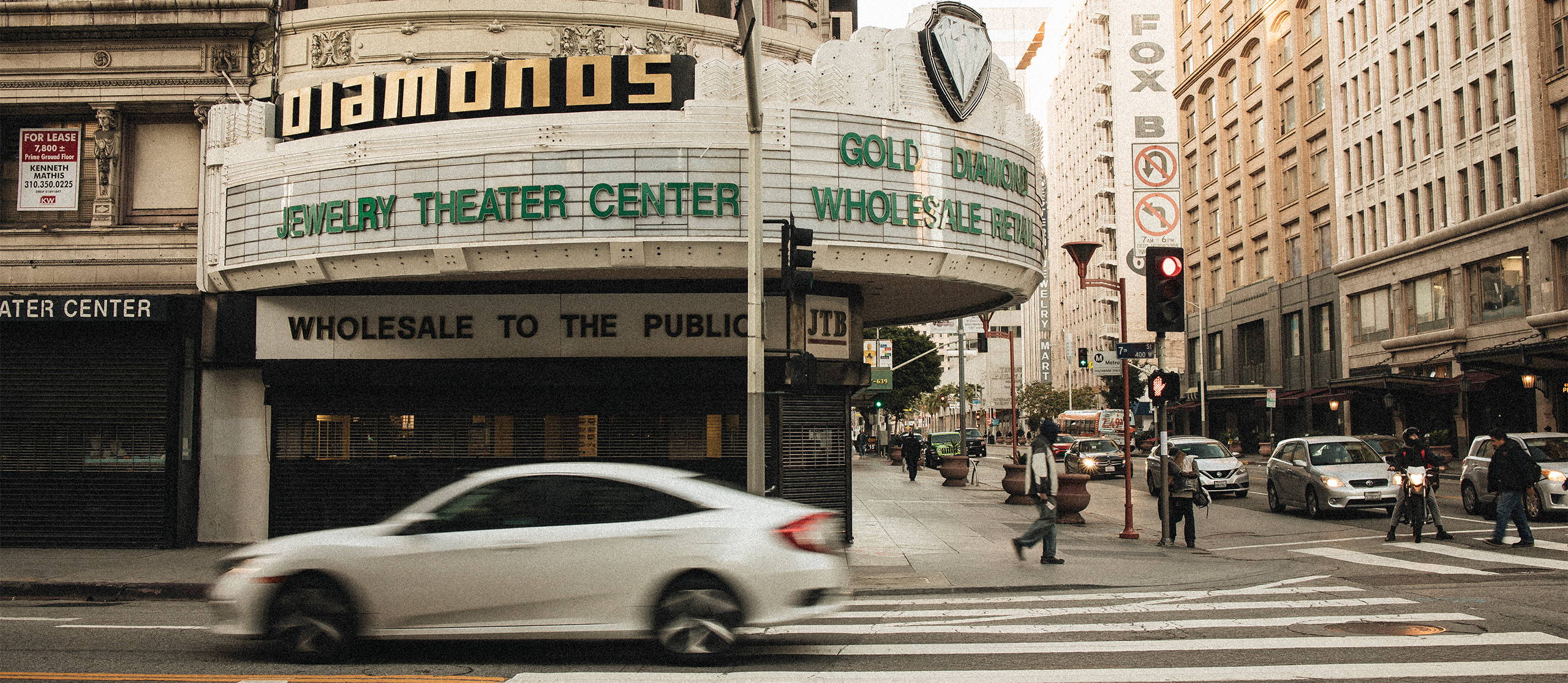 LA Diaries
with
Tara Michelle Brose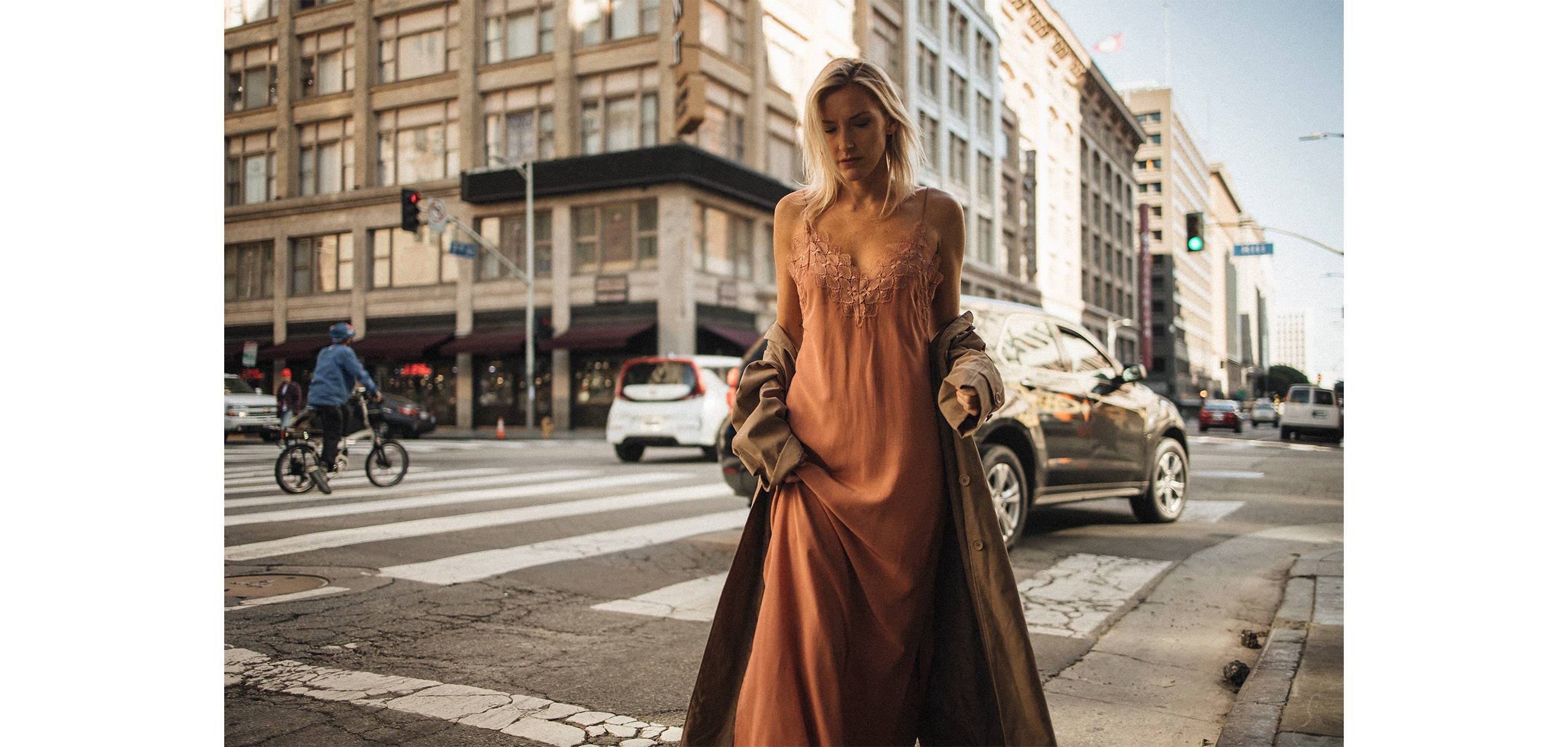 In conversation with our muse Tara Michelle Brose, about our photoshoot in LA earlier this year before the lockdown, featuring her favourite Magali Pascal pieces, and how her and her husband have managed their move to Los Angeles during the COVID-19 pandemic.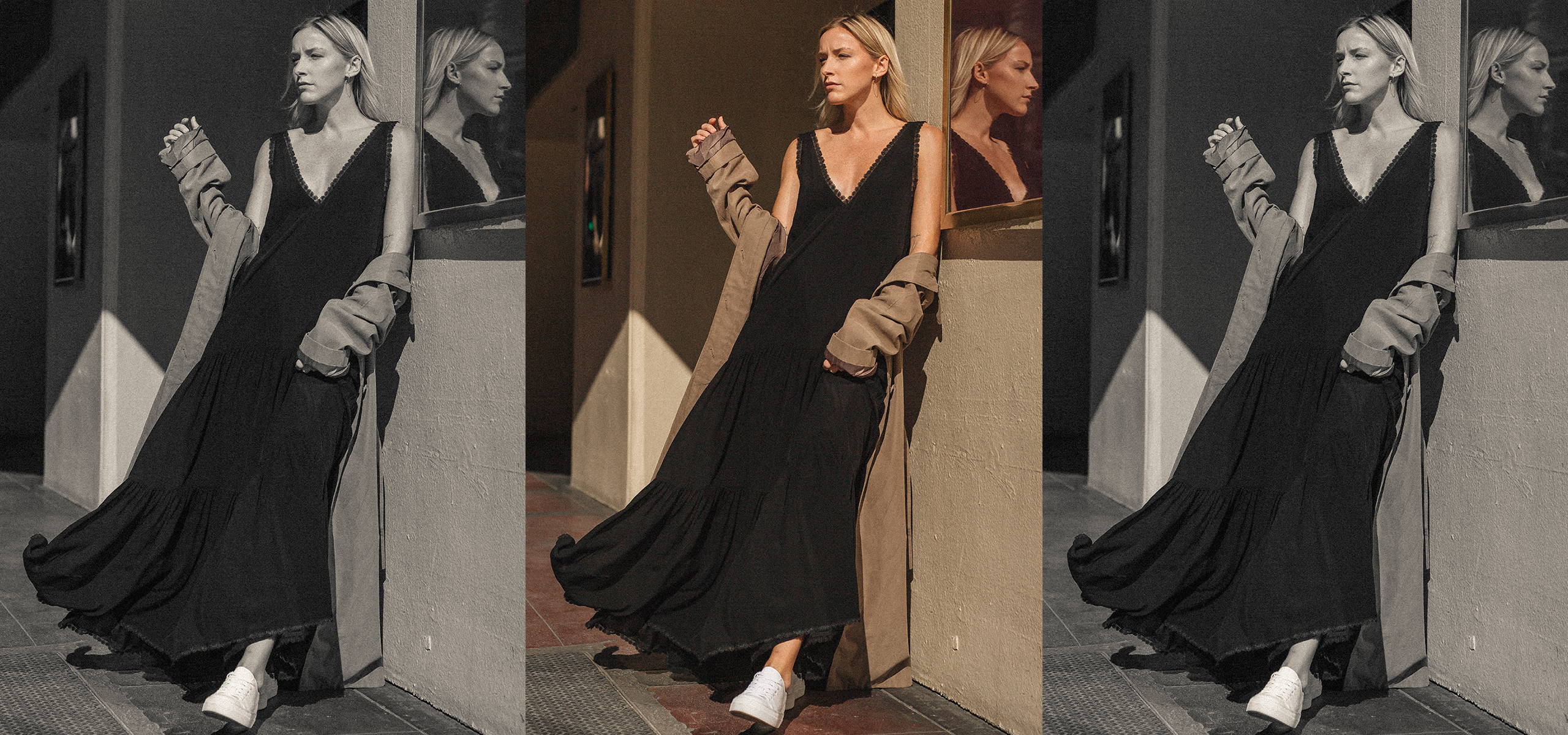 What is it about Magali Pascal that you like?
Everything! Magali Pascal was one of the first brands that caught my eye when we moved to Bali, and it has remained a favorite ever since. Each piece is so special, yet still remains simple, elegant, and timeless. I love shooting in Magali because each piece moves so beautifully and is so comfortable to wear.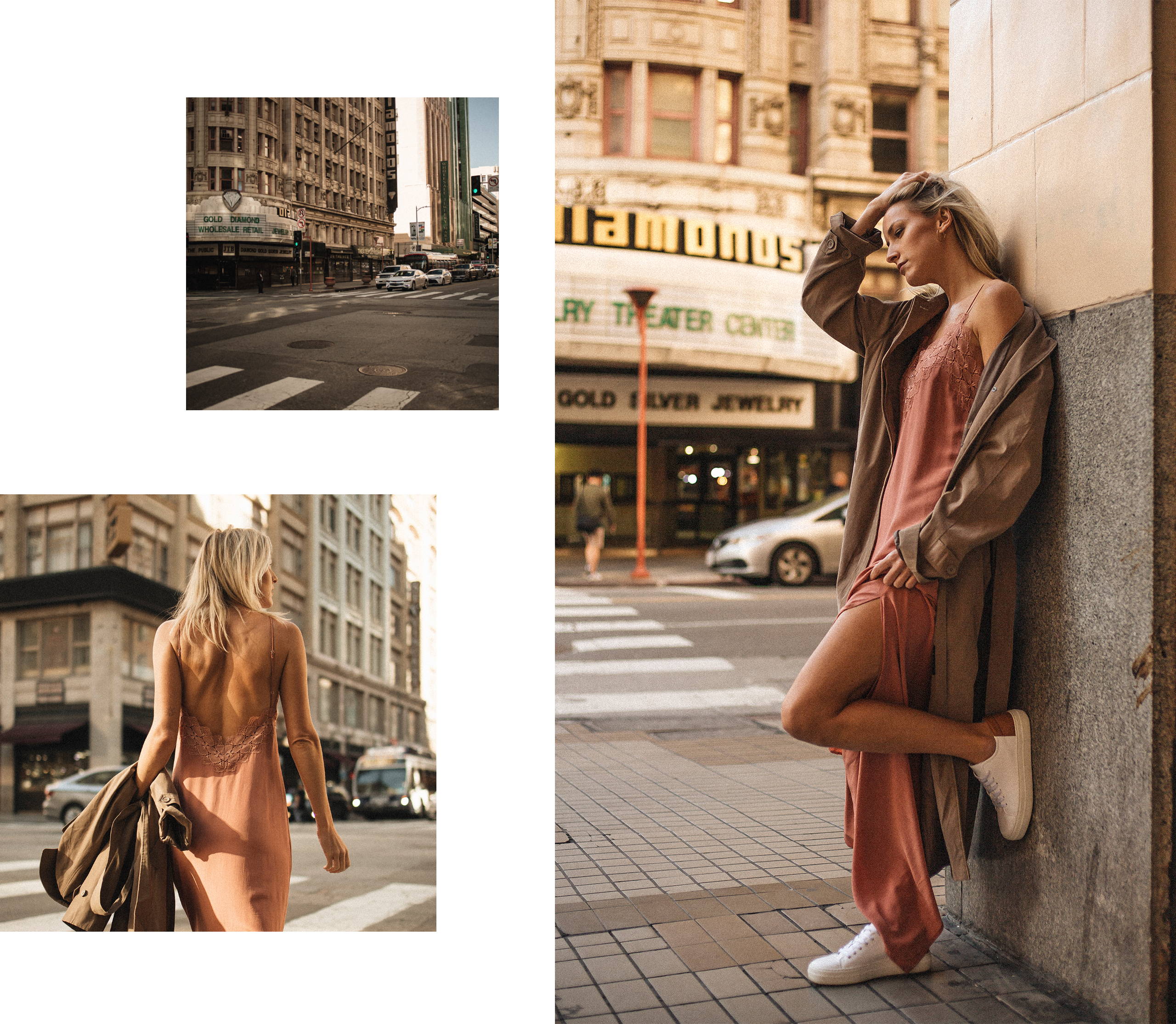 What is your favourite piece from our SS20 collection?
Ahh that is such a tough question because this collection is one of my favorites!! I would have to say the Loretta Slip Dress. It is the "perfect" slip dress in my opinion— the fabric, the lace detail, and the low-back are all so gorgeous. I am such a sucker for a low back… and I absolutely loved dressing it down with sneakers for our shoot downtown!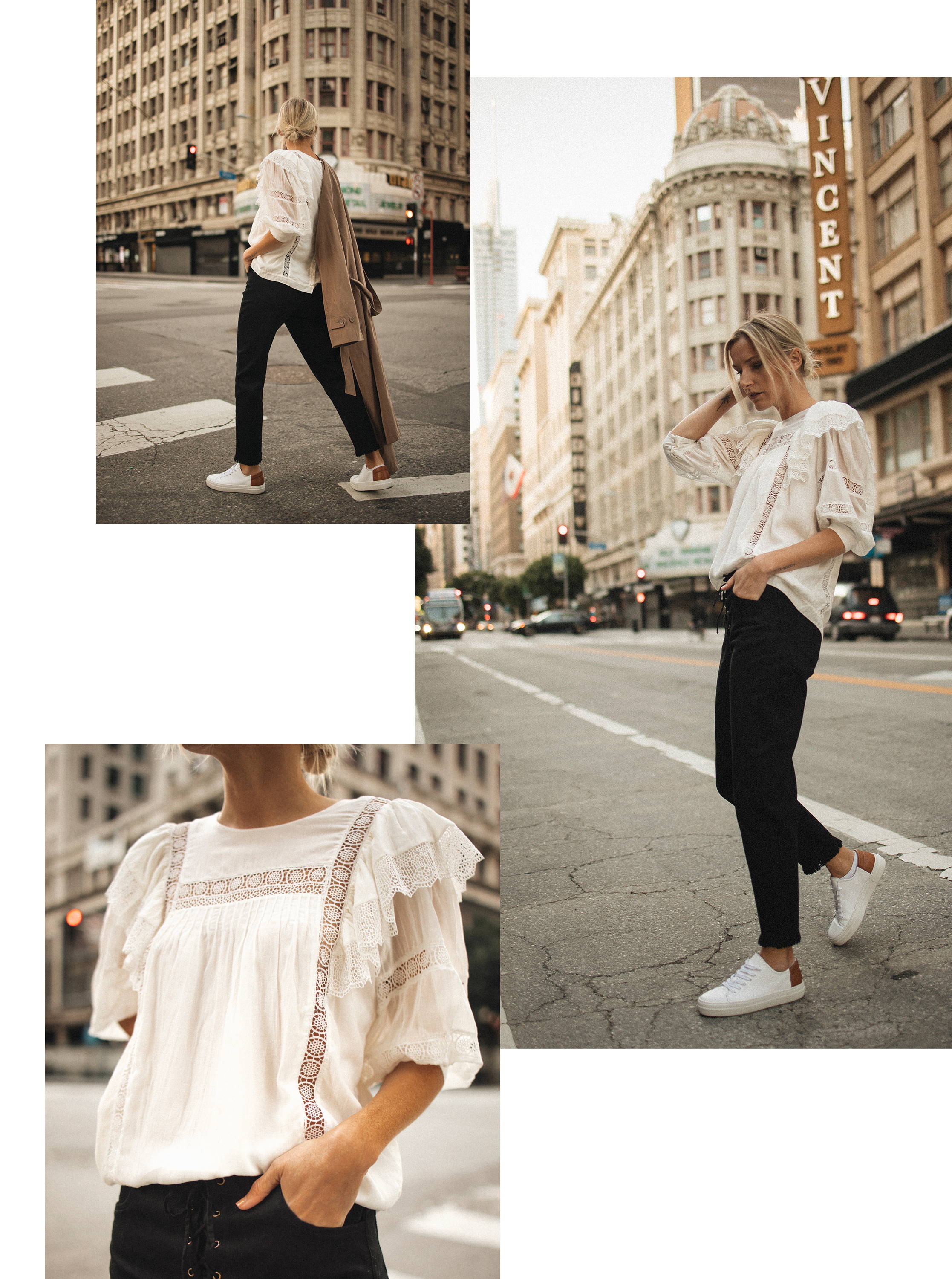 How did the move to LA from Bali go?
It went well, but it was a bit of a whirlwind! We went apartment hunting in LA at the end of January, flew to Bali for 2 weeks, back to LA for work and to sign a lease on our apartment, and then back to Bali for 2 weeks to finish packing... We finally flew out and officially moved to LA on March 1st!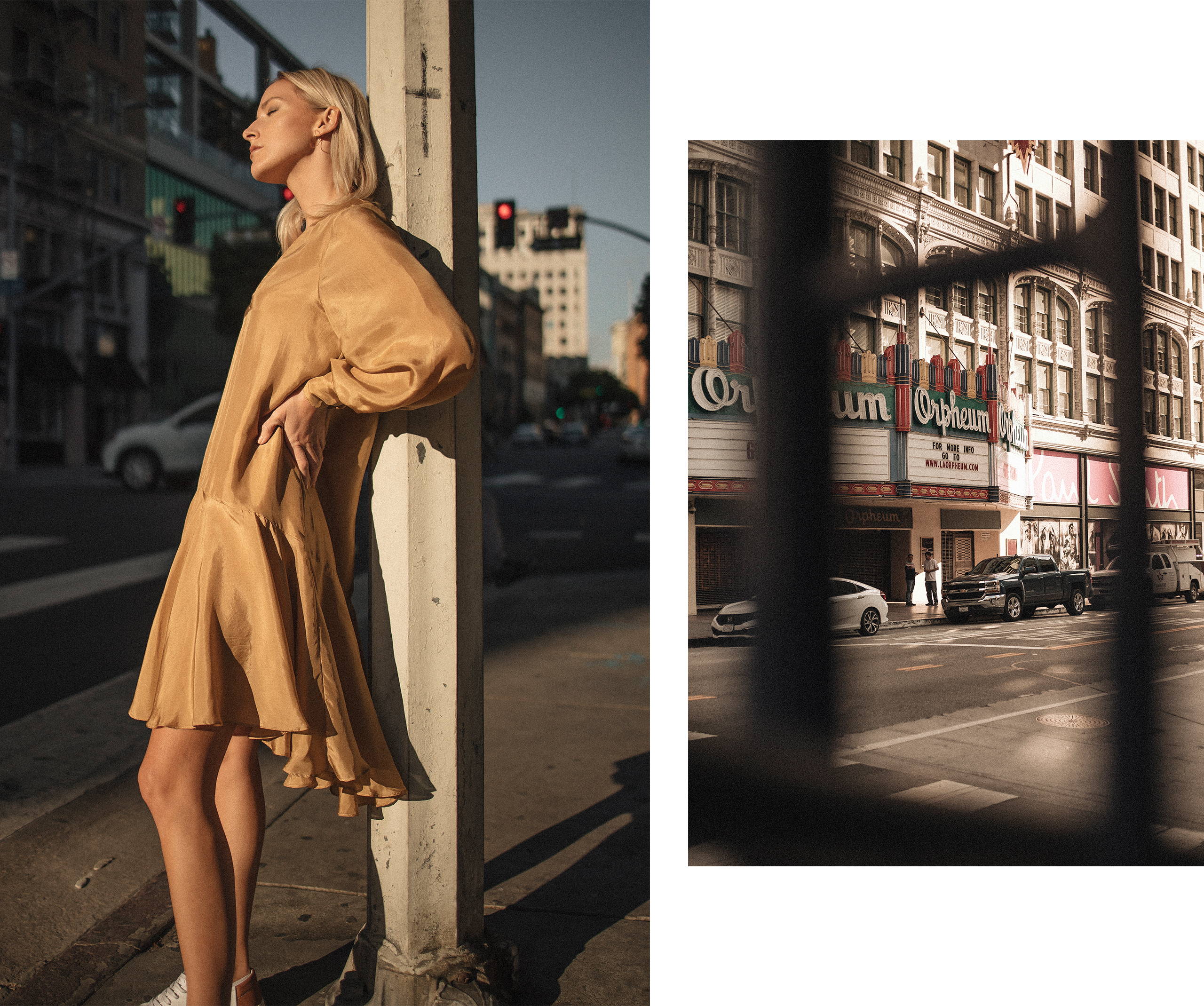 How are you guys keeping busy at home in LA?
It is such a weird time to move somewhere and have quarantine as our first impression of LA, but we are keeping busy for sure! We've spent the majority of our time these last 3 weeks making our apartment feel like home — ordering furniture online, unpacking + settling in, and decorating. Luckily the majority of our work is done online, so we are still making sure to focus on work. However, tons of our upcoming projects have been cancelled that were travel related, so we are thinking outside the box and have some exciting plans in the works!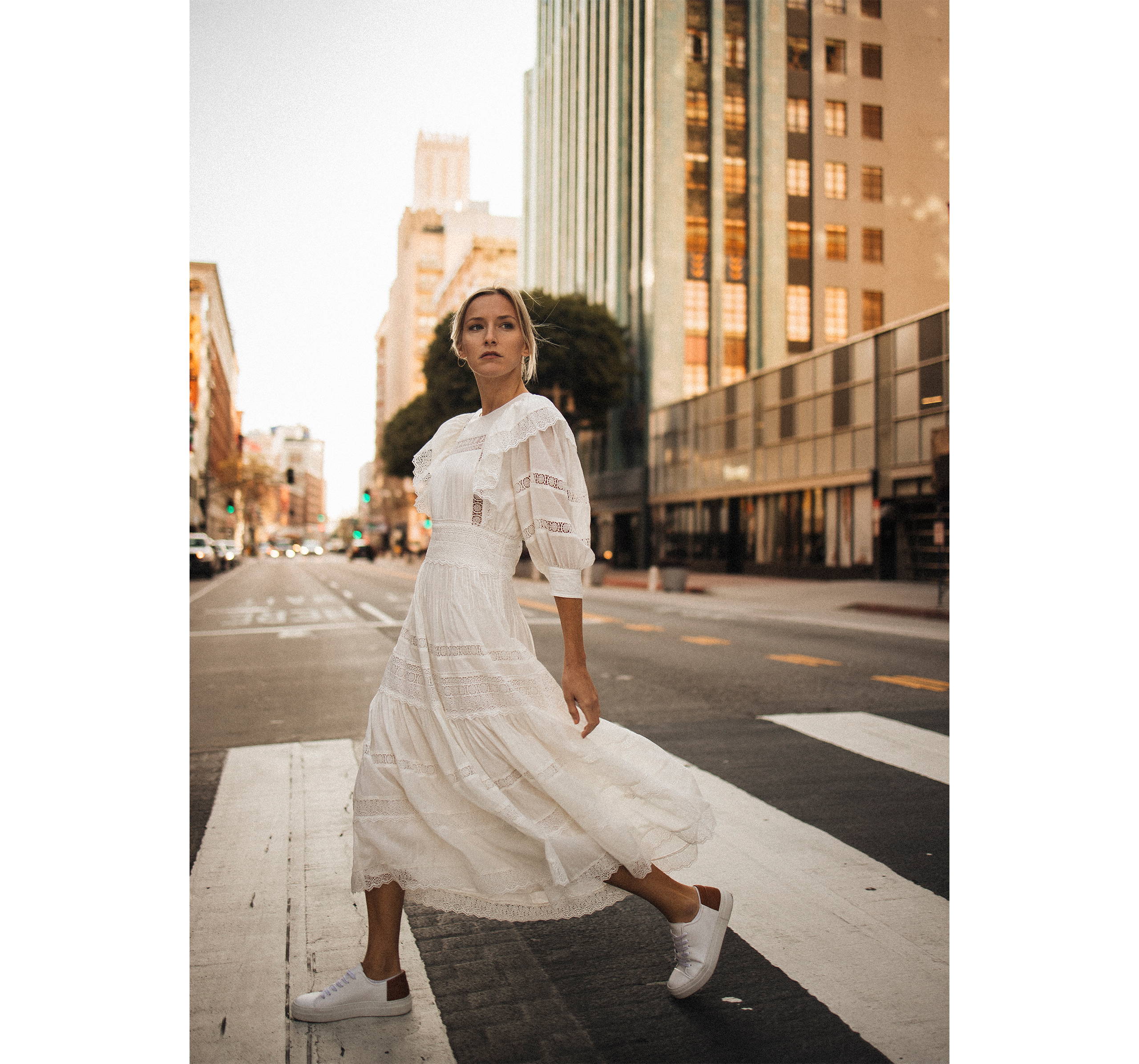 What do you miss most from Bali?
After living there for nearly 3 years, Bali will forever hold such a special place in our hearts. I miss my 8am yoga classes by the beach, surfing, riding the scooter around, rice paddy views, and delicious cafes… okay, I miss it all!